Xmaster Rubber Crumb Bumper Plate
Product Detail
Product Tags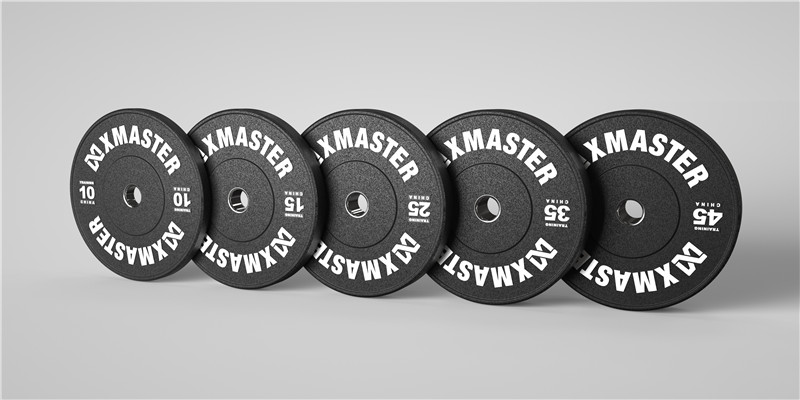 Considering environmental protection, our value is reducing affect of enviromental and completely use more recylced rubber to avoid discard material affect enviromental. We use high-grade recycled rubber grind which our crumb bumper plate looks nice texture. Our new proprietary process give the plates an improved, smoother finish without sacrificing any of long term robustness. And the surface is smooth without any bumps.
Competitive cost bring advantage in the market.
1.Unique design makes it more strong than other brand plates, the center ring will not remove after long time drop.
2.Each bumper plate reach IWF standard, 450mm diameter.
3.High quality recylce grind rubber with better price. We use better recycle rubber than other brand in the market. All our crumb plates are made in good condition and are precision made.
4.Average of 88 on the Shore A durometer scale, this makes plates with low bounce and fairly quiet.
5.Customized available.
Our rubber crumb bumper plates are designed to meet the same IWF standard of 450 diameter, which means lifter can combine these uniformly with standard competition plates. With collar opening of 50.5mm which makes it easier to slide the plates on the off barbells. Manufactured with high quality recycled crumb rubber and stainless steel, the rubber crumb plate is extremely durable and strong. The shore A durometer rating is approxmiate 88 and the weight tolerance is +/- 3% of the claimed weight. Our Xmaster rubber crumb plate's finish is all-black with embossed Xmaster branding and weight indications. Custom raised logo is available for each weight.
---
---