Pro Black Training Economic Plate
Product Detail
Product Tags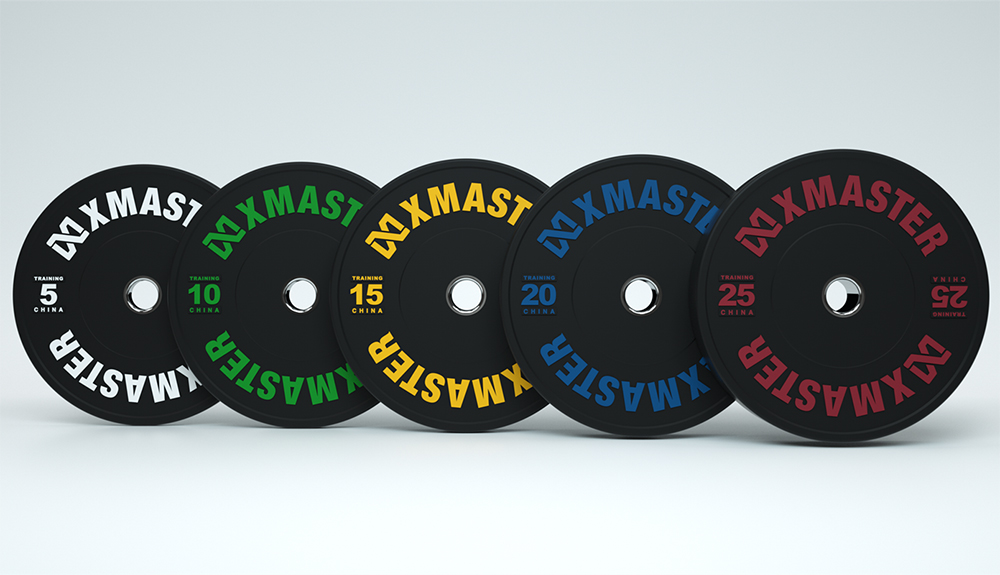 1. Unique deisgn makes our plate more durable, the center ring will not spin after long time drop.
2. Each bumper plate reach IWF standard, 450mm diameter.
3. Thinner thickness which can load more weight into the barbell.
4. High quality economic bumper plates with better price. We use better rubber than other brand in the market. All our bumper plates are made in good condition and are precision made.
5. Average of 88 on the Shore A durometer scale, this makes bumper plates with low bounce and fairly quiet.
6. Customized available. Making your unique black Bumper Plates.
7. Black bumper plates with colorful logo, which make the plates easy for users to identify the weight.
Our XE black training economic plates are designed to the same IWF standard of 450mm diameter. The black solid rubber bumper are manufactured using high grade rubber to give an excellent balance between durability and affordability. With the collar opening of 50.5+/-0.2mm which make it easier to slide the plates on and off barbells. Our Xmaster XE black black economic plate are still thinner than most bumper plates in the market, which means you can fit more weight on the bar.
---
Previous:
Xmaster 660 Dragon Strongman Plate
---